From "yes" to "I still do" and all of the special moments in between.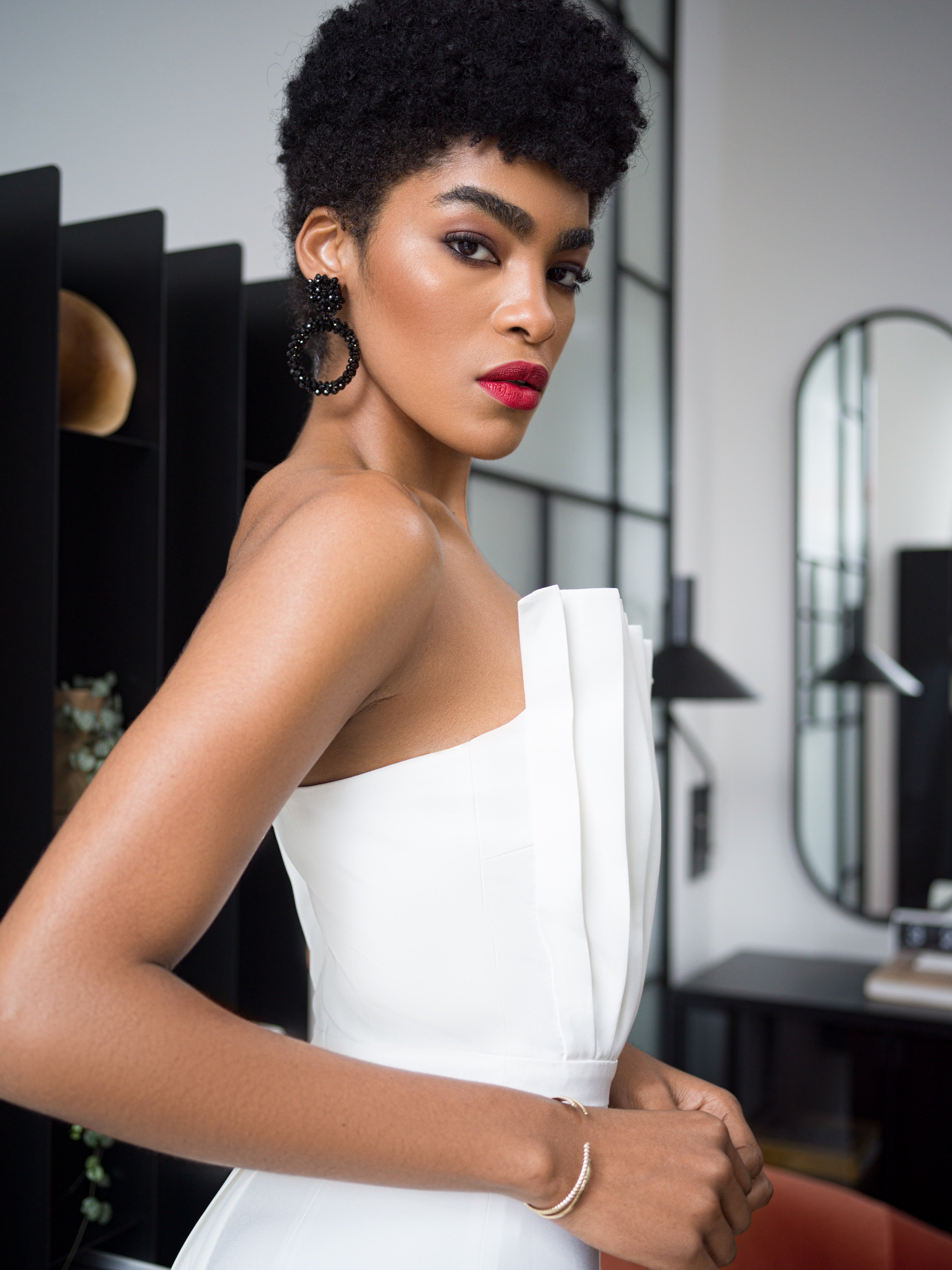 OUR BRAND
Designed to appeal to the non-traditional bride, the stylish minimalist, and the modern chic woman that appreciates clean lines, we offer a fashion-forward alternative to typical occasion wear. From simple yet striking dresses to coordinating two-piece separates and jumpsuits, our garments "speak" to your special day, but unlike statement pieces that will only be worn once and put away, our pieces become versatile components for the occasions that follow, stylish and sustainable for the way we live now.
We apply a ready-to-wear approach to occasionwear, offering a range of pieces at an approachable price point, and with styles that can and will, be worn again.
OUR MISSION
We're on a mission to provide the wardrobe for stylish women that want to celebrate their special life moments in ways that are authentic to themselves.
OUR FOUNDER
Designer Kai Petty was inspired by her family history and memories to launch Fifth & Welshire. A tribute to her mother and grandfather, who taught Kai how to create bespoke pieces for each of her special life events, including her wedding. The gift of being able to design and wear garments that allowed her to embrace her own identity and personal style is a gift that Kai never took for granted. Kai created Fifth & Welshire to share this gift with other women with generations of inherited family lessons.
Our Purpose
Our purpose rests in producing high-quality garments for women with style who know who they are and are loyal to their aesthetic regardless of trends. We want you to celebrate your life moments authentically.